Helping you to pass with Facial Feminization Surgery
Transwomen patients from Spain and Europe come to Facifem to feminize their face and neck. Dr. Macía performs an analysis of the three-thirds of the face during the first consultation. We first listen to the expectations of our patients and explain to them possible treatments and medical-surgical alternatives in three-thirds of the face. The objective is to achieve a harmonious, natural, feminine face with soft lines.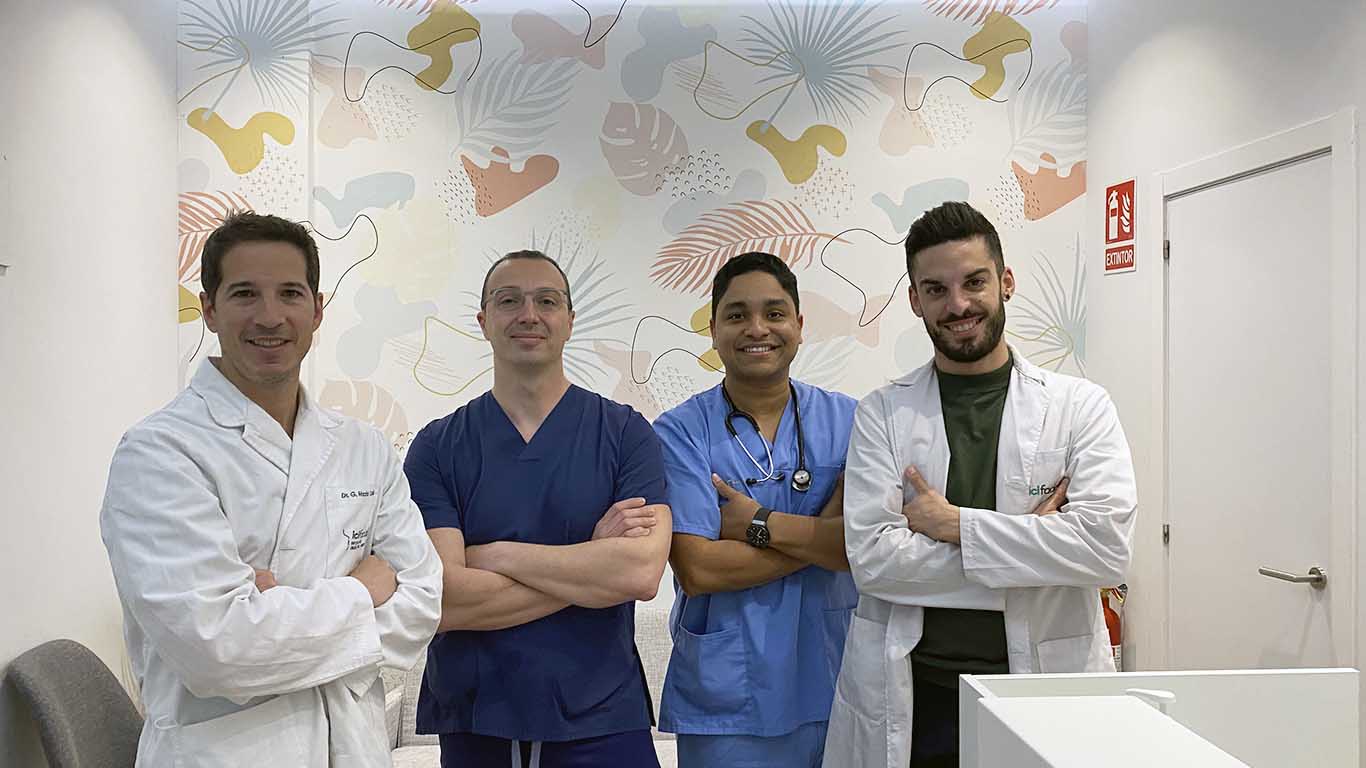 ---
Safety
Doctor Macía always operates in an accredited hospital with all the necessary equipment and innovations to guarantee the safety of our patients.
The-state-of-the-art technology
The team of Dr Macía uses the latest technology in all his surgeries, such as Ultrasonic bone surgery:
Ultrasonic rhinoplasty
Ultrasonic foreheadplasty
Ultrasonic mandibular sculpture: Anguloplasty and ultrasonic mentoplasty
Natural appearing results
Dr. Macía's aim is to always achieve natural appearing results and within realistic parameters. We listen to the needs and concerns of the patients to achieve the goals. Feminization surgery tries to bring out the best in you as a priority.
---
Get a consultation via Skype or come to our clinic in Madrid, Spain:
Kind testimonials from previous facial feminization patients
I am Thara, a transsexual woman. […] Researching online I found Dr. Germán Macia and decided to have an initial interview for a combined facial feminization surgery. He clarified all my doubts in a very professional way, and gave me a lot of security. I already had a rhinoplasty done before and I wanted another rhinoplasty since I was not very happy. Initially, I wanted a frontoplasty and tracheal shave, so I met with him several times because I am super super perfectionist, and had so many doubts before the procedure. […] About the work of the Doctor, I think results are fantastic, my forehead has been reduced, and super smooth as I asked. My previous nose complex has disappeared. My new nose is 10 out of ten. […]
Thara AlonsoFebruary 2018, Frontoplasty and nose feminization, Google Review
I'm Juliana. Today I am 24 days since I had my facial feminization surgery with Dr . Macía. I am delighted with everything … my dream has come true. I just have to thank him and his entire team. I am very grateful .. and happy! I recommend it to all … a great professional … without words. A thousand times thanks to him and all your team!
JulianaJuly 2018, FFS, Facebook review
Why a facial feminization surgery with us?

Each and every one of us try to make your experience as positive as possible. Our FFS team is our main strength. These are other advantages of our FFS services:
Use of innovative and least invasive techniques, such as ultrasonic frontoplasty and rhinoplasty in your facial feminization.
Operations in Madrid, Hospital de la Moncloa, the only one in the Madrid Region that has been awarded with the Q of Tourism quality in the health sector, according to the ICTE 01 standard of the Spanish Tourist Quality Institute.
Competitive prices and adapted to real needs of our transwomen patients. Consult us about our FFS cost
Multidisciplinary team