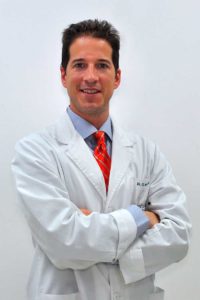 Dr. Macía is a sensitive and caring surgeon who will meet with you personally at your consultations and explain in detail what can be achieved with FFS and what you can expect before, during and after surgery.
Education
He obtained his PhD Cum Laude in surgery (an extraordinary award at the University of Alcala), a degree in medicine at the Complutense University, a degree in Dentistry at the European University of Madrid and a European BOARD diploma in maxillofacial surgery.
Unlike other general surgeons, the Doctor is specialized exclusively in face and neck surgery with hundreds of patients operated during the last few years.
Dr Macía is accredited in Spain and he completed his MIR (medical residency) training at the Ramón y Cajal University Hospital in Madrid.
He worked in the public Health System for more than 10 years dedicated to the surgical treatment of traumatology, deformities and cervicofacial oncology.
Currently, he combines his family life with exclusive work in private practice within the field that he is most passionate about, which is cervicofacial aesthetic surgery.
Certifications
Doctor in Surgery cum laude Extraordinary Award at the UAH (University of Alcalá de Henares).
Bachelor of Medicine and Surgery at the UCM (Complutense University of Madrid).
Degree in dentistry at UEM (European University of Madrid).
European BOARD Diploma in Maxillofacial Surgery.
Associations and memberships
Medical license number 56422 (Official Medical Association of Madrid).
Member of the European Association of Facial Plastic Surgery (EAFPS).
Spanish Society of Oral and Maxillofacial Surgery (SECOM)
Member of the Spanish Society of Facial Plastic Surgery (SECPF).
The World Professional Association for Transgender Health (EPATH y WPATH).